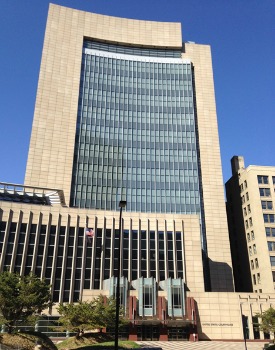 The District of Minnesota is one of the busiest courts in the nation. The District also carries a greater than average load of patent cases. The District of Minnesota ranks sixth out of 94 districts for intellectual property cases. Right now, 90 patent cases are pending in the District. That case load is evenly divided among seven Article III judges supported by six Magistrate Judges. At any given time, each Judge and Magistrate Judge handles a dozen or so patent cases. The Senior Status Judges in the District (Judges Alsop, Doty, Kyle and Magnuson) take a full case load, but do not handle patent cases.
D. Minn. Patent Docket
The Court's case load includes lawsuits filed by practicing and non-practicing entities. The busiest filer of infringement suits in the District is 3M. 3M currently has five cases pending in the District. Other frequent filers include Donaldson Co. and Imation.
As one might expect, the technology at issue is extremely varied. Pending lawsuits relate to everything from flameless candles, to genetic testing in dogs, to GPS technology.
MN Patent Forms and Practice Pointers
"The District of Minnesota is committed to the efficient and cost-effective resolution of patent cases," says Chief Judge Michael J. Davis. To assist the Court and litigants in that effort, the Court adopted Forms 4 and 5 in the District of Minnesota Local Rules. Form 4 is a Rule 26(f) report and proposed scheduling order for patent cases. Form 5 is a form stipulation for entry of a protective order.
In 2012, the Court adopted substantive amendments to Form 4. Among other things, the Court modified the form to clarify that litigants may amend claim charts and prior art statements only by leave of court, and added the option to request a pre-claim construction conference with the Judge as part of the Markman process.
Other than Forms 4 and 5, the District has not adopted local patent rules. Many of the judges have published Practice Pointers relating to interactions with chambers, written submissions, oral argument and trial. Practice Pointers can be found on each judge's profile page on the District's website.
Featured Professionals