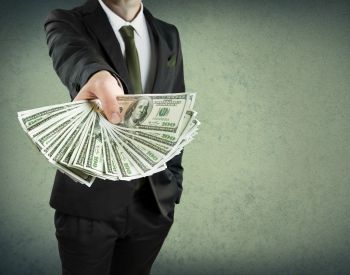 Octane Fitness, the winner in a six year patent infringement lawsuit, will receive an award of attorney's fees. The battle between Octane Fitness and Icon Health & Fitness is one of the oldest and most significant in the District of Minnesota. In 2014, the case resulted in a change in the legal standard that applies when a prevailing party seeks a finding that a patent case is "exceptional," allowing the party to seek an award of attorney's fees.
Octane Fitness first sought an award of attorney's fees in 2011 after prevailing on summary judgment. Judge Ann Montgomery applied the then-prevailing legal standard and rejected the request. Octane Fitness appealed and convinced the Supreme Court to announce a new legal standard. Under the new standard, a patent case is exceptional if it "stands out from the others," either because of the substantive strength of the party's litigating position, or the manner in which the case was litigated.
Although successful in changing the legal standard, more was needed for Octane Fitness to obtain an exceptional case finding and an order reimbursing the company for the attorney's fees they incurred; Octane Fitness had to convince Judge Montgomery that the result should be different under the new standard. Octane Fitness prevailed. On July 1, Judge Montgomery found the case exceptional and set a briefing schedule on Octane Fitness's request for fees.
ICON'S CLAIMS WERE "PARTICULARLY AND UNUSUALLY WEAK"
Judge Montgomery supported her exceptional case finding in two ways. First, she held that Icon's infringement arguments "bore no relation to what the [ ] patent disclosed and covered." The claim language, specification, prosecution history and inventor testimony all posed "major obstacles" to Icon's success. Comparing the case to the many others she has handled, Judge Montgomery wrote that Icon's litigation position was "particularly and unusually weak."
UNREASONABLE LITIGATION CONDUCT
Second, Judge Montgomery found that Icon engaged in unreasonable litigation conduct designed to make the lawsuit more expensive. Among other things, Judge Montgomery was troubled by the absence of documentary evidence that Icon conducted an adequate investigation before launching the lawsuit. Icon claimed that it "expended over 270 hours and incurred over $80,000 in fees and costs in conducting a pre-suit infringement investigation." But Icon did not submit a single document supporting its claim and did not list any documents reflecting a pre-suit investigation on its privilege log. Icon also failed to explain why the company and its attorneys believed the infringement claim was reasonable.
Judge Montgomery also noted that Icon initially sued a distributor of Octane Fitness in the Central District of California in an attempt to secure venue in that district. The California court severed the case against the distributor and then transferred the claims against Octane Fitness to the District of Minnesota. After the case was transferred, Icon voluntarily dismissed the claim it had relied upon in an attempt to secure venue in California. Judge Montgomery cited Icon's "inclusion of a peripheral party to establish venue in an inconvenient and high-cost district" as support for her ruling.
For Octane, a long legal battle is poised to end in total victory.
Featured Professionals