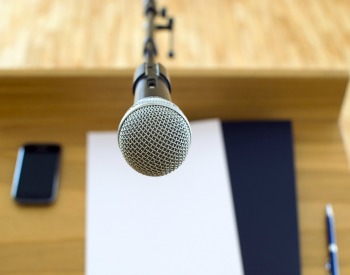 Many courts have done away with oral argument on motions. The District of Minnesota, however, continues to holds hearings on dispositive and non-dispositive motions. Unless the parties agree that no oral hearing is required, judicial officers in the District of Minnesota hear oral argument.
Some judges allot a specific amount of time for oral argument in their published Practice Pointers. Others communicate the amount of time that will be allowed for argument after a motion is scheduled. Judge Ann Montgomery gives additional time when an oral argument is divided between two lawyers, one senior and one junior.
View Judge Montgomery's Practice Pointers
Speaking at a recent conference, Judge Montgomery lamented that the lawyers who know the issues best often remain at counsel table while a more senior lawyer delivers the argument. To encourage senior lawyers and clients to share the microphone with junior lawyers, Judge Montgomery edited her Practice Pointers to indicate that additional time may be obtained when an argument is shared. Plan ahead if you want to take advantage of this opportunity – Judge Montgomery requires counsel to contact chambers at least a week in advance if a shared argument is sought.
Featured Professionals