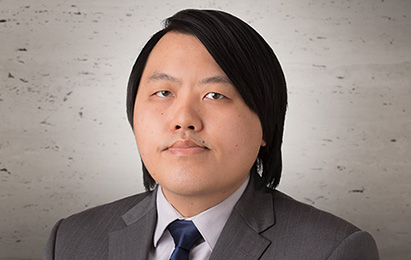 Attorney Roger Yang has joined Fredrikson & Byron as an associate in the Litigation Group. Yang litigates on behalf of entities involved in complex commercial litigation, shareholder disputes, bankruptcy litigation, and white-collar criminal defense and internal investigations. He also maintains an active pro bono practice and has advocated for clients in cases involving evictions, religious liberty and immigration.
Prior to joining Fredrikson & Byron, Yang served as an assistant attorney general for the Office of the Minnesota Attorney General. In that role, he represented the Minnesota Department of Human Services in civil litigation in federal, state and administrative courts. He previously practiced law at an international law firm in Washington, D.C., where he focused on bankruptcy litigation and white-collar investigations.
Fredrikson & Byron is a leading Midwest law firm working collaboratively to help businesses achieve their goals regionally, nationally and globally. With a reputation as the firm "where law and business meet," our attorneys bring business acumen and entrepreneurial thinking to work with clients and operate as business advisors and strategic partners as well as legal counselors. The firm's 300+ attorneys are based in Minneapolis, with offices in Bismarck, Des Moines, Fargo, Mankato, St. Paul, Saltillo, Mexico, and Shanghai, China. Learn more at fredlaw.com on LinkedIn or @FredriksonLaw.
Media Contact
Kelly Griffith
612.492.7514