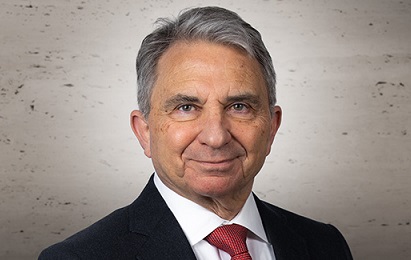 Attorney Thomas L. Slaughter has joined Fredrikson & Byron in the Securities, Corporate Governance and Mergers & Acquisitions Groups.
"Building relationships with my clients and working with them to find creative solutions to achieve their goals is what I enjoy most," said Slaughter.
Serving as both outside and in-house counsel, Slaughter has a unique perspective and the experience to assist clients in achieving business goals across their organizations. From startups to large corporations, Slaughter quickly assesses the big picture while focusing on efficiently handling the details. His industry experience includes data services, media and marketing, financial services, life science, manufacturing and technology companies.
Fredrikson & Byron is a 300-attorney law firm based in Minneapolis, with offices in Bismarck, Des Moines, Fargo, Mankato, St. Paul, Saltillo, Mexico, and Shanghai, China. Fredrikson & Byron has a reputation as the firm "where law and business meet." Our attorneys bring business acumen and entrepreneurial thinking to work with clients, and operate as business advisors and strategic partners, as well as legal counselors. More information about the firm is available at www.fredlaw.com. Follow us on LinkedIn and on Twitter @FredriksonLaw.
Media Contact: Kelly Griffith, 612.492.7514, kgriffith@fredlaw.com.
Media Contact
Kelly Griffith
612.492.7514