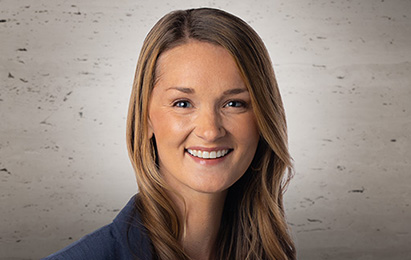 Attorney Devan C. Rittler-Patton has joined Fredrikson & Byron's Des Moines office as an associate in the Employment & Labor and Litigation Groups. Rittler-Patton's practice focuses on representing clients in employment matters and commercial disputes.
Rittler-Patton advises and defends employers on a variety of employment and business-related issues, representing them in all stages of litigation. She develops case strategy, facilitates mediation and settlement, engages in motion practice and discovery, and tries cases in state and federal courts. Rittler-Patton also advises employers outside of litigation, reviewing and drafting employment policies, contracts, and handbooks and providing general advice on day-to-day issues.
Prior to joining Fredrikson & Byron, Rittler-Patton practiced law in Kansas City where she maintained an active docket of commercial litigation matters. She graduated with high distinction from the University of Iowa College of Law, and before attending law school, she was a legal assistant for an immigration firm in Chicago.
Fredrikson & Byron is a leading Midwest law firm working collaboratively to help businesses achieve their goals regionally, nationally and globally. With a reputation as the firm "where law and business meet," our attorneys bring business acumen and entrepreneurial thinking to work with clients and operate as business advisors and strategic partners as well as legal counselors. The firm's 300+ attorneys are based in Minneapolis, with offices in Bismarck, Des Moines, Fargo, Mankato, St. Paul, Saltillo, Mexico, and Shanghai, China. Learn more at fredlaw.com, LinkedIn or @FredriksonLaw.
Media Contact
Kelly Griffith
612.492.7514