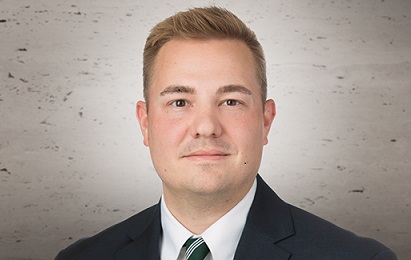 Attorney Lynn A. Baldus has joined Fredrikson & Byron as an associate in the Corporate & Securities, Corporate Governance and Mergers & Acquisitions Groups.
Baldus provides advice to clients regarding governance, mergers and acquisitions, entity formation, business succession planning and related matters. Baldus has worked with businesses ranging from family farms to multi-state corporations, and knows that the legal issues facing companies can be as unique and diverse as the company itself. Whether it is reviewing an NDA ahead of a new business relationship, or turning over your life's work to a new owner, Baldus can provide relevant legal advice.
Fredrikson & Byron is a leading Midwest law firm working collaboratively to help businesses achieve their goals regionally, nationally and globally. With a reputation as the firm "where law and business meet," our attorneys bring business acumen and entrepreneurial thinking to work with clients and operate as business advisors and strategic partners as well as legal counselors. The firm's 300+ attorneys are based in Minneapolis, with offices in Bismarck, Des Moines, Fargo, Mankato, St. Paul, Saltillo, Mexico, and Shanghai, China. Learn more at fredlaw.com, LinkedIn or @FredriksonLaw.
Featured Professionals
Related Services