Event Details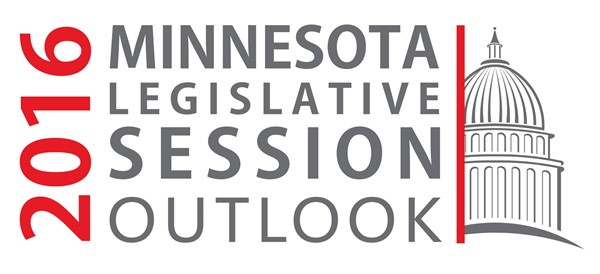 Join us for Fredrikson & Byron's Minnesota Legislative Session Outlook event on Monday, February 29, 2016, featuring key leaders from the state legislature. With a divided legislature and an election year upon us, the 2016 Session Outlook is sure to be interesting. Moderated by TPT-TV's Mary Lahammer, our panel will give you a preview of the upcoming session's major topics. How will Minnesota's $1.9 billion budget surplus be spent? What sort of a transportation package will they agree to? Join us to learn more.
Moderator: 
Mary Lahammer – Host of TPT's Almanac
Featured Panelists:
Sen. Jeff Hayden, Senate Deputy Majority Leader (DFL)
Sen. David Hann, Senate Minority Leader (R)
Rep. Kurt Daudt, Speaker of the House (R)
Rep. Paul Thissen, House Minority Leader (DFL)
Tickets:

Advance registration is now closed.
A limited number of tickets will be available at the door for $65 per person

Date:

Monday, February 29, 2016

Registration & Breakfast Buffet:

8:00 - 9:00 a.m.

Program:

9:00 - 10:30 a.m.

Location:

InterContinental St. Paul Riverfront • 11 East Kellogg Blvd. • St. Paul, MN 55101

Hosted By:
For more information, contact Karin Peterson at kpeterson@fredlaw.com.
Related Services