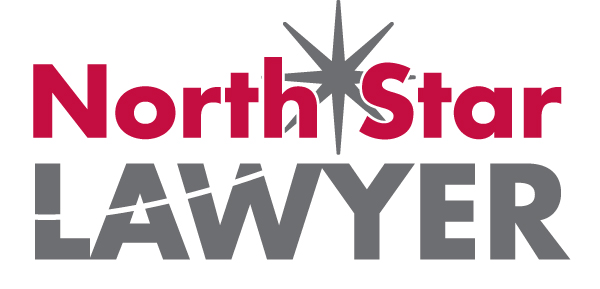 The Minnesota State Bar Association (MSBA) recognized 74 Fredrikson & Byron attorneys as North Star Lawyers. North Star Lawyers are MSBA members who have provided 50 hours or more of pro bono service to low-income individuals or organizations that serve economically disadvantaged individuals during the 2020 calendar year. In 2020, 757 MSBA members made the commitment to serve people with limited means and provided over 86,000 total hours of pro bono service with an estimated value of $21.5 million in free legal advice.
The MSBA recognized the following Fredrikson & Byron attorneys as 2020 North Star Lawyers:
Jacob M. Abdo
Jacob J. Baer
Larry J. Berg
Gail F. Brandt
Emily M. Chad
Malissa C. Eng
Mary L. Fee
Dulce J. Foster
Christian V. Hokans
Noah M. Huisman
Gracie Hyland
Kurt R. Rempe
Matthew L. Stortz
Nicole A. Swisher
Fredrikson & Byron provides pro bono legal services to qualifying individuals and organizations that serve the disadvantaged. We applaud the MBSA for promoting and recognizing pro bono work and proudly recognize our lawyers for their service. Now, more than ever, Fredrikson remains committed to providing pro bono legal services to those in need. For more information about Fredrikson's pro bono efforts, view our Pro Bono & Community Service page.
The MSBA is committed to closing the justice gap for low-income Minnesotans by connecting members with opportunities to serve legal services clients. Through presentations, trainings, recognition and articles, the MSBA promotes the value and importance of pro bono work, as expressed in Rule 6.1 of the Rules of Professional Conduct. The MSBA also supports ProJusticeMN.org, a collaboration with the Legal Services State Support Center and Pro Bono Net designed to provide a central online resource for pro bono lawyers. A complete list of 2020 North Star Lawyers is available here.
Fredrikson & Byron is a leading Midwest law firm working collaboratively to help businesses achieve their goals regionally, nationally and globally. With a reputation as the firm "where law and business meet," our attorneys bring business acumen and entrepreneurial thinking to work with clients and operate as business advisors and strategic partners as well as legal counselors. The firm's 300+ attorneys are based in Minneapolis, with offices in Bismarck, Des Moines, Fargo, Mankato, St. Paul, Saltillo, Mexico, and Shanghai, China. Learn more at fredlaw.com, LinkedIn or @FredriksonLaw.
Media Contact
Kelly Griffith
612-492-7514