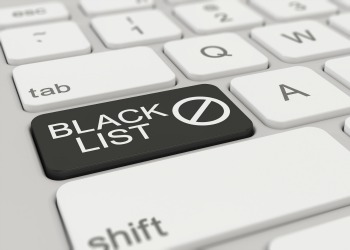 The United States has placed Chinese e-commerce giant Alibaba Group (Alibaba) back on its list of "notorious markets" that sell counterfeit goods just four years after taking it off.
Last week, the Office of the U.S. Trade Representative said that a unit of Alibaba, Taobao, sells an "unacceptably high" level of pirated goods and is sluggish to respond when companies complain about knockoffs. It added that such goods pose a "grave economic threat" to American creative and innovative industries and may even pose public health threats.
Alibaba said it was "disappointed" about the decision and suggested it polices the online marketplace more effectively than it did four years ago. For example, Alibaba has taken steps to combat piracy, including addressing the misuse of brand keywords, blurring trademarks in product images and developing technology to prevent counterfeit sellers from creating new accounts under different names. Alibaba President, Michael Evans, questioned whether the decision was "based on actual facts or was influenced by the current political climate."
Being on the blacklist does not involve any penalties, but it is damaging to Alibaba's reputation. Companies may be dissuaded from selling goods through Alibaba's various shopping platforms. That said, Alibaba remains one of the largest gateways to the Chinese market.
If you are facing a counterfeit issue, or another intellectual property matter, the attorneys at Fredrikson & Byron can help you understand your rights and advocate for your interests.
Featured Professionals