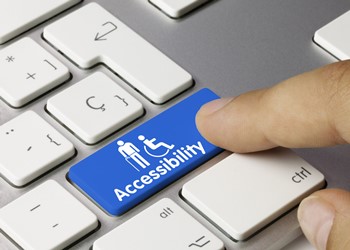 An established plaintiff disability law firm, Carlson Lynch, has sued HCA Holdings in federal court, alleging that websites operated by over 100 hospitals and health care facilities owned by HCA are not accessible to blind individuals and therefore violate Title III of the Americans with Disabilities Act. Click here to view a full copy of the Complaint, Frazier v. HCA Holdings, Inc., filed 1/25/17.
The Carlson Lynch firm has brought similar claims against dozens other businesses, including Omni Hotels, Chick-fil-A, PetSmart, Party City, GNC, Burberry, Guitar Center and Foot Locker.
Indeed, the Carlson Lynch firm was featured prominently in a November, 2016 article in The Wall Street Journal, detailing the dramatic rise of lawsuits by a handful of active plaintiff firms, alleging that non-accessible websites – websites that do not inter-operate well with assistive technology used by disabled persons such as screen readers – constitute illegal discrimination against disabled individuals in violation of Title III of the ADA.
Healthcare Sector Targeted for Lawsuits and Demands
In recent months, website accessibility lawsuits and demands have expanded from previously-targeted industries of retail, education, fast-food, hotels and hospitality, and banking/finance and into healthcare.
The trend of increasing lawsuits on additional industries and involvement by additional plaintiff law firms, continue to build momentum.
Click here for a detailed article on accessibility lawsuits and tips to reduce risks.