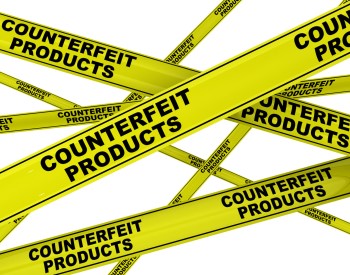 With support from the Department of Justice (DOJ), the U.S. Immigration and Customs Enforcement (ICE) and U.S. Customs and Border Protection (CBP) launched a new program to stop the illegal importation and distribution of dangerous counterfeit consumer electronics at the border.
The initiative, known as "Surge Protector," will target electronics that are susceptible to counterfeiting, such as products with lithium ion batteries. The ICE – Homeland Security Investigations (HSI) Executive Associate Director, Peter Edge, said "counterfeit electronics are a serious threat to public safety on par with fake pharmaceuticals and bogus automotive parts... We are committed to conducting aggressive investigations and targeting individuals who would violate consumer trust by recklessly selling dangerous imitation products."
From 2013 to 2015, the Department of Homeland Security's enforcement efforts resulted in 17,000 seizures related to counterfeit consumer electronics. A release from the ICE noted that the CBP seized over 100,000 hoverboards worth $46.4 million at 54 different ports of entry in 2016.
Operation Surge Protector will provide additional resources and will likely lead to more arrests, indictments and convictions surrounding counterfeit items. There is also expected to be greater interagency cooperation to enforce intellectual property laws in the coming months.
In the meantime, consumers who want to buy electronics and products with lithium ion batteries should confirm the existence of an authentic Underwriters' Laboratories (UL) certification seal on the item.
If you are facing a counterfeit issue, or another intellectual property matter, the attorneys at Fredrikson & Byron can help you understand your rights and advocate for your interests.
Featured Professionals