This article was prepared with the assistance of ABIL, the Alliance of Business Immigration Lawyers, of which Loan Huynh, Fredrikson Immigration Department Chair, is a member.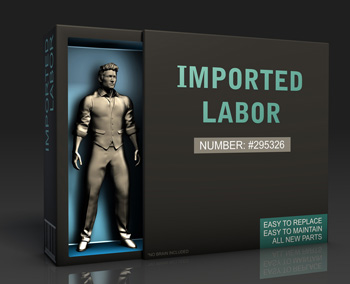 Senator Charles Grassley (R-Iowa), chairman of the Senate Committee on the Judiciary, sent a letter on October 23, 2017, to Ambassador Robert E. Lighthizer, the U.S. Trade Representative, to express "ongoing concerns regarding the uncapped TN [Trade NAFTA] nonimmigrant classification," which is a component of the North American Free Trade Agreement (NAFTA). Senator Grassley asked Mr. Lighthizer to "consider renegotiating the guest worker provisions of NAFTA as part of any broader examination of the treaty."
Senator Grassley's letter notes, among other things, that given the Trump administration's "focus on protections for the American worker, including efforts to rein in the H-1B program, businesses will be looking for alternative sources of cheap foreign labor to exploit." He suggests that employers are likely to turn to the TN visa category. The letter notes that the TN visa, "if left unchanged in its current form, could well undermine the administration's broader efforts." He notes that the number of TN visa workers employed in the United States has been growing in recent years and that available statistics suggest that "the number could be approaching 100,000."
Senator Grassley's letter noted, "Given President Trump's willingness to reevaluate—or reject—any and all of the NAFTA agreement, in the interest of protecting American workers, I recommend that you specifically include temporary workers in the ongoing NAFTA review."
A statement from Senator Grassley and the full text of the letter can be found here.
Related Services