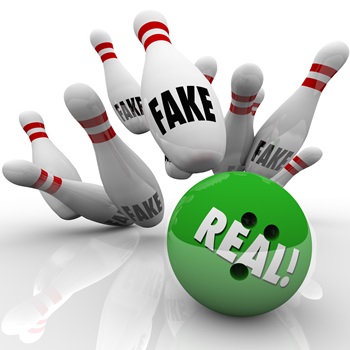 Hydreon Corporation sells a product called FakeTV®, which deters burglars by emitting and projecting light patterns to simulate real television broadcasts. The light patterns make it appear that someone is home watching television when the house is actually empty. In recent years, counterfeit versions of the FakeTV® device have sprung up on Amazon.com and eBay.com. This has become an all-too-common occurrence for U.S. companies.
Hydreon decided to do something about it. In 2015, the company sued JC Brothers, Inc. in the District of Minnesota, asserting claims for patent infringement, trademark counterfeiting, and trademark infringement, among other things. JC Brothers blew off the suit and chose not to appear.
The District Court recently took action. Judge Susan Richard Nelson entered a default judgment that heavily penalizes JC Brothers for its counterfeiting activities. In her order, the Judge found that Hydreon's intellectual property rights had been "infringed with impunity," and she declared JC Brothers' infringement willful, entered a permanent injunction, ordered the destruction of the infringing products, and awarded Hydreon its attorney's fees. In addition, Judge Nelson determined that JC Brothers engaged in trademark counterfeiting and awarded Hydreon $200,000 in statutory damages. That amounts to 2.5 times the total revenues that Hydreon was able to attribute to JC Brothers' infringement – a heavy price to pay for counterfeiting.
Hydreon now moves into the collections stage, which presents a different set of challenges. It will be interesting to see if JC Brothers continues infringing Hydreon's intellectual property rights in the face of the injunction and ends up being held in contempt of court.
Featured Professionals