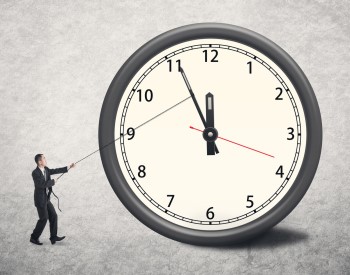 What is old is new again when it comes to willful infringement.
In patent cases, district court judges have discretion to "enhance" (i.e. increase) damages up to three times based on a finding of willful infringement. In 2007, the Federal Circuit decided In re Seagate Technology and created an elevated test for proving willfulness. A patentee needed to prove—by clear and convincing evidence—that the infringement was (1) "objectively baseless" and (2) involved subjective bad faith. The objective prong made willfulness far more difficult for patentees to prove, curtailing the number of enhanced-damage awards.
In Halo Electronics, Inc. v. Pulse Electronics, Inc., the Supreme Court rejected the Seagate test as too rigid. The Court was particularly troubled by the objective prong, which it characterized as allowing a "wanton and malicious pirate" to intentionally infringe another's patent so long as the infringer's trial lawyer was clever enough to come up with a reasonable defense by the time of trial. The Court also rejected the Federal Circuit's reliance on the clear-and-convincing-evidence burden for proving willfulness and clarified that a patentee must prove willfulness by a preponderance of the evidence.
By stripping away the objective test, the Supreme Court rolled willful infringement law back to where it was before Seagate. Indeed, by lowering the burden of proof, it should prove easier to establish willful infringement today than it was in 2007. Given this return to old law, it seems likely that old methods for combatting willful infringement claims—such as opinions of counsel—will make a comeback.
Prior to Seagate, accused infringers sometimes relied upon non-infringement or invalidity opinions written by patent lawyers to show a lack of bad faith. One downside of relying on an opinion of counsel is that it required the accused infringer to waive the attorney-client privilege as to the subject matter of that opinion. The Seagate decision allowed accused infringers to rely upon their trial counsel as the source of their objectively reasonable defenses – without waiving the privilege. The practice of relying on opinions of counsel to defeat willful infringement charges all but disappeared in the nine years that Seagate was in effect.
The strategy of relying on trial counsel to defeat willfulness is no longer viable after Halo Electronics. This may lead to a resurgence in the use of opinions of counsel and make the willfulness world look a lot like it did in the mid-2000s. Only time will tell.
Featured Professionals