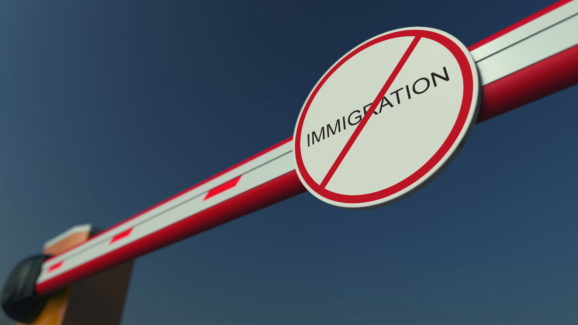 President Trump has tweeted his intention to issue an executive order banning immigration into the U.S. The key words here are "into the U.S."
Arguably, the President has the power to control the border under INA 212(f), which grants broad authority to "suspend the entry of all aliens … as immigrants or nonimmigrants, or impose on the entry of aliens in any restrictions he may deem to be appropriate." Indeed, the President has done this previously, by banning the entry of individuals from certain nations, most recently including China.
The President does not have the authority, however, to restrict immigrant applications from within the U.S., meaning that individuals and companies can still file applications for changes of status and extensions of stay, as well as for adjustment of status to lawful permanent residence.
While this tweet has sent a shock wave through the U.S., as a practical matter it should not apply to those immigrants who are already within our borders. Additionally, those who are outside the U.S. seeking entry are already stymied by the closure of U.S. Consulates and U.S. borders, with a few exceptions for essential workers.
It should be noted additionally that this provision is meant to be temporary and allowable only when the President determines that entry by immigrants would be detrimental to U.S. interests. No doubt there will be further explanation and litigation, but please note that in our opinion, any such executive order will not change the status quo, will involve carve-outs and exceptions, and will likely be temporary.
Related Services