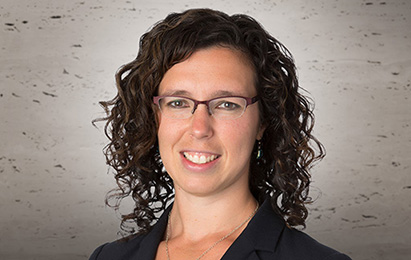 Fredrikson & Byron attorney Masha M. Yevzelman was honored by the Minnesota State Bar Association (MSBA) Tax Law Section with the 2020 Jack Carlson Memorial Distinguished Service Award on December 14, 2020, in Minneapolis.
Yevzelman, a member of the Tax Section Council since 2012, was recognized this year with the Distinguished Service Award to applaud her tax law accomplishments. The MSBA Tax Section began awarding the Distinguished Service Award in 1991 to honor lawyers who exemplify extraordinary tax competence, professionalism and contributions to the tax community.
Yevzelman represents public and private companies, trusts, estates and high-net-worth individuals in complex tax disputes. She has handled all stages of tax controversies – voluntary disclosures, audits, administrative appeals, tax court, district court and appellate litigation. Yevzelman's experience includes resolving and litigating numerous types of tax disputes in a variety of industries, including retail, product distribution, manufacturing, financial services, insurance, computer software and hardware, energy, healthcare, telecommunications, hotel, aerospace/automotive, hotel, cooperatives, restaurants, entertainment and photographic equipment and supplies.
The Minnesota State Bar Association Tax Law Section monitors developments in tax law and its administration and to exchange ideas and information among tax practitioners. For more information on MSBA Tax Law Section, visit mnbar.org.
Fredrikson & Byron is a leading Midwest law firm working collaboratively to help businesses achieve their goals regionally, nationally and globally. With a reputation as the firm "where law and business meet," our attorneys bring business acumen and entrepreneurial thinking to work with clients and operate as business advisors and strategic partners as well as legal counselors. The firm's 300+ attorneys are based in Minneapolis, with offices in Bismarck, Des Moines, Fargo, Mankato, St. Paul, Saltillo, Mexico, and Shanghai, China. Learn more at fredlaw.com on LinkedIn or @FredriksonLaw.
Media Contact: Kelly Griffith, 612.492.7514, kgriffith@fredlaw.com.
Media Contact
Kelly Griffith
612-492-7514