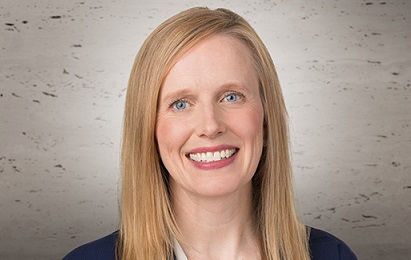 Attorney Sarah A. Horstmann has joined Fredrikson & Byron as a shareholder in the Litigation, Trade Secrets, and Non-Competes Groups.
Horstmann represents clients in complex litigation matters, including business torts and contract disputes, with a particular emphasis on non-competition and trade secret litigation. She has extensive experience helping clients protect their valuable business assets when an employee or a competitor misappropriates confidential information or violates restrictive covenants. Horstmann is focused on understanding and assessing clients' goals and needs to develop creative and collaborative approaches to obtaining strategic, practical results.
Fredrikson & Byron is a leading Midwest law firm working collaboratively to help businesses achieve their goals regionally, nationally and globally. With a reputation as the firm "where law and business meet," our attorneys bring business acumen and entrepreneurial thinking to work with clients and operate as business advisors and strategic partners as well as legal counselors. The firm's 300+ attorneys are based in Minneapolis, with offices in Bismarck, Des Moines, Fargo, Mankato, St. Paul, Saltillo, Mexico, and Shanghai, China. Learn more at fredlaw.com, LinkedIn or @FredriksonLaw.
Featured Professionals
Related Services