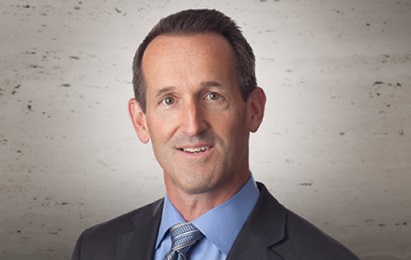 Fredrikson & Byron shareholder Todd E. Zimmerman has been named a Fellow with the International Society of Barristers.
With fewer than 700 attorneys among its regular members, those in the International Society of Barristers (ISOB) are recognized as "outstanding in the field of advocacy." The Society aims to honor the role of the trial lawyer and preserve the adversary system and jury trials, according to the ISOB. Members hail from countries all over the world, including the United States, Canada, Great Britain, Ireland, New Zealand and Scotland.
Those who are invited to become members go through a rigorous vetting process that includes a nomination, evaluation of qualifications by peers and deliberations by the ISOB Board of Governors and past presidents. The screening process considers the attorney's ability, experience, accomplishments and ethical standards as assessed by trial lawyers and judges.
Zimmerman focuses his practice on contract litigation, corporate governance and shareholder disputes, securities litigation and broker/dealer claims, real estate litigation and other business disputes. He handles a wide range of commercial litigation matters and related business transactions. He has also handled several products liability matters, real estate disputes, securities claims, and closely held business issues.
Fredrikson & Byron is a 275-attorney law firm based in Minneapolis, with offices in Bismarck, Des Moines, Fargo, St. Paul, Saltillo, Mexico, and Shanghai, China. Fredrikson & Byron has a reputation as the firm "where law and business meet". Our attorneys bring business acumen and entrepreneurial thinking to work with clients, and operate as business advisors and strategic partners, as well as legal counselors. More information about the firm is available at www.fredlaw.com. Follow us on LinkedIn and on Twitter @FredriksonLaw.
Media Contact: Kelly Griffith, 612.492.7514, kgriffith@fredlaw.com.
Media Contact
Kelly Griffith
612.492.7514