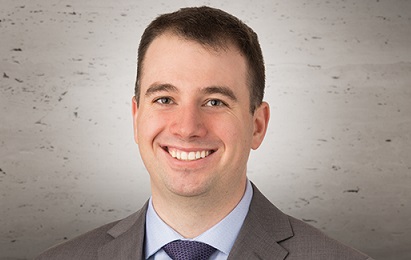 Attorney Eric H. Schilling has joined Fredrikson & Byron as an associate in the Bank & Finance Group.
Schilling provides counsel to banks and other financial institutions in a variety of regulatory, mergers and acquisitions, and other transactional matters. Prior to joining Fredrikson & Byron, he served as an artillery officer in the United States Army, and he currently serves in the Minnesota Army National Guard.
Fredrikson & Byron is a leading Midwest law firm working collaboratively to help businesses achieve their goals regionally, nationally and globally. With a reputation as the firm "where law and business meet," our attorneys bring business acumen and entrepreneurial thinking to work with clients and operate as business advisors and strategic partners as well as legal counselors. The firm's 330+ attorneys are based in Minneapolis, with offices in Bismarck, Des Moines, Fargo, Mankato, St. Paul, Saltillo, Mexico, and Shanghai, China. Learn more at fredlaw.com, LinkedIn or @FredriksonLaw.
Media Contact
Kelly Griffith
612.492.7514