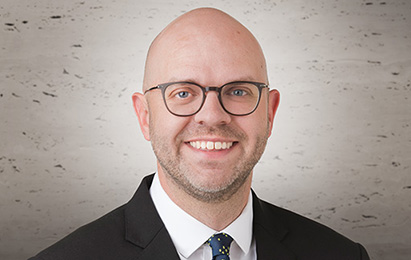 Attorney Benjamin D. Sharp has joined Fredrikson & Byron as an associate in the Mergers & Acquisitions Group.
Sharp advises clients in negotiating and closing business transactions, primarily including mergers, acquisitions, divestitures, joint ventures and other strategic transactions. In his practice, he manages substantial work streams for all ranges of transactions, from bolt-on acquisitions and product line carve-outs, to divestitures of substantial business units and transformational cross-border acquisitions.
Prior to joining Fredrikson & Byron, Sharp was the practice lead for a cross-functional M&A team at a multinational financial consultancy firm. He received his J.D. from the University of Kansas School of Law and received his M.S. from the London School of Economics and Political Science.
Fredrikson & Byron is a leading Midwest law firm working collaboratively to help businesses achieve their goals regionally, nationally and globally. With a reputation as the firm "where law and business meet," our attorneys bring business acumen and entrepreneurial thinking to work with clients and operate as business advisors and strategic partners as well as legal counselors. The firm's 300+ attorneys are based in Minneapolis, with offices in Bismarck, Des Moines, Fargo, Mankato, St. Paul, Saltillo, Mexico, and Shanghai, China. Learn more at fredlaw.com, LinkedIn or @FredriksonLaw.
Media Contact
Kelly Griffith
612.492.7514