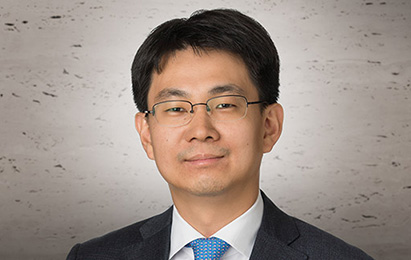 Attorney Soobin Kim has joined Fredrikson & Byron as an officer in the Mergers & Acquisitions, Private Equity and International Groups. Kim advises strategic investors and private equity clients on cross-border corporate and M&A transactions.
Kim has extensive experience assisting clients with multi-jurisdictional acquisitions and investments, particularly in the Asia Pacific region. As part of his practice, he advises venture capital firms and start-ups in connection with investment financing, as well as private equity firms throughout the investment cycle.
Prior to joining Fredrikson, Kim was a senior foreign attorney at one of the largest law firms in Korea, where he worked closely with many of the major Korean conglomerates, including Samsung, Hyundai, Doosan and CJ, in addition to advising some of the largest Asia-based private equity firms.
Fredrikson & Byron is a 300-attorney law firm based in Minneapolis, with offices in Bismarck, Des Moines, Fargo, Mankato, St. Paul, Saltillo, Mexico, and Shanghai, China. Fredrikson & Byron has a reputation as the firm "where law and business meet." Our attorneys bring business acumen and entrepreneurial thinking to work with clients, and operate as business advisors and strategic partners, as well as legal counselors. More information about the firm is available at www.fredlaw.com. Follow us on LinkedIn and on Twitter @FredriksonLaw.
Media Contact: Kelly Griffith, 612.492.7514, kgriffith@fredlaw.com.
Media Contact
Kelly Griffith
612.492.7514