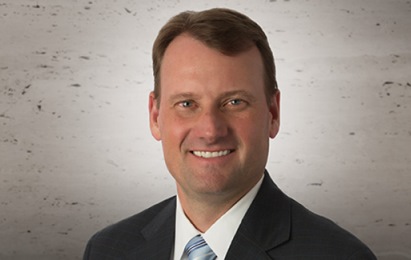 Mergers & Acquisitions Group Co-Chair Sean P. Kearney was named a 2019 BTI Client Service All-Star. Based on more than 350 independent interviews with top legal decision makers, this national ranking recognizes attorneys who have mastered the art of superior client service. Only 335 attorneys in the U.S. were selected for recognition in 2019.
Kearney has served as lead counsel on hundreds of merger and acquisition transactions in a wide variety of industries. His practice primarily focuses on representing private equity funds, sellers, ESOP's, management teams and strategic buyers on M&A transactions. He currently serves as co-chair of the firm's Private Equity Group and Mergers & Acquisitions Group. In addition to his M&A practice, Kearney often serves as outside general counsel to privately held entities and provides advice over their life cycle from formation, to capital raising, to joint ventures and exit.
Fredrikson & Byron is a 275-attorney law firm based in Minneapolis, with offices in Bismarck, Des Moines, Fargo, Mankato, St. Paul, Saltillo, Mexico, and Shanghai, China. Fredrikson & Byron has a reputation as the firm "where law and business meet". Our attorneys bring business acumen and entrepreneurial thinking to work with clients, and operate as business advisors and strategic partners, as well as legal counselors. More information about the firm is available at www.fredlaw.com. Follow us on LinkedIn and on Twitter @FredriksonLaw.
Media Contact: Kelly Griffith, 612.492.7514, kgriffith@fredlaw.com.
Related Services