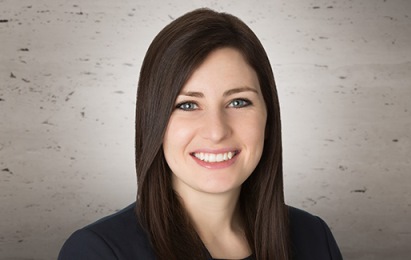 Attorney Lynn S. Linné has joined Fredrikson & Byron as an Associate in the Property Tax Appeals and Condemnation & Eminent Domain Groups.
Linné focuses her practice on representing taxpayers and property owners in property tax appeals throughout the Midwest, including Minnesota, Wisconsin, Iowa and Nebraska. She assists clients in challenging the property tax assessments of a variety of property types, including commercial, industrial and retail properties.
Prior to joining Fredrikson, Linné served as a judicial law clerk to the Minnesota Tax Court. She graduated from William Mitchell College of Law, where she focused her coursework on tax law. While in law school, Linné externed at the IRS Chief Counsel's Office and clerked at the Ramsey County Attorney's Office.
Fredrikson & Byron is a 275-attorney law firm based in Minneapolis, with offices in Bismarck, Des Moines, Fargo, St. Paul, Monterrey, Mexico, and Shanghai, China. Fredrikson & Byron has a reputation as the firm "where law and business meet". Our attorneys bring business acumen and entrepreneurial thinking to work with clients, and operate as business advisors and strategic partners, as well as legal counselors. More information about the firm is available at www.fredlaw.com. Follow us on LinkedIn and on Twitter @FredriksonLaw.
Media Contact: Kelly Griffith, Marketing Communications Manager, 612.492.7514, kgriffith@fredlaw.com
Media Contact
Kelly Griffith
612.492.7514