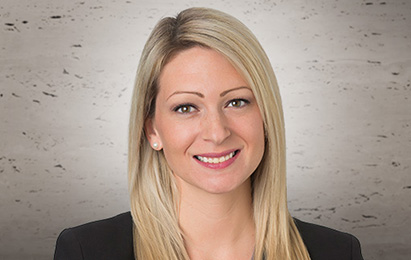 Attorney Alyssa M. Troje has joined Fredrikson & Byron as a senior associate in the firm's Real Estate Group. Certified a Real Property Law Specialist by the Minnesota State Bar Association, Troje is a skilled attorney with a wide variety of experience related to commercial and residential matters.
Troje works closely with clients to develop solutions to their real estate and business issues. She manages all areas of real estate transactions, including lease drafting and negotiations for landlords and tenants, acquisitions and sales, financing, development and construction. Since 2016, Troje has served on the Minnesota State Bar Association's Real Property Section Communications Committee. She is also a board member for the Minneapolis House of Charity, a nonprofit dedicated to helping those experiencing homelessness.
Fredrikson & Byron is a 275-attorney law firm based in Minneapolis, with offices in Bismarck, Des Moines, Fargo, St. Paul, Saltillo, Mexico, and Shanghai, China. Fredrikson & Byron has a reputation as the firm "where law and business meet". Our attorneys bring business acumen and entrepreneurial thinking to work with clients, and operate as business advisors and strategic partners, as well as legal counselors. More information about the firm is available at www.fredlaw.com. Follow us on LinkedIn and on Twitter @FredriksonLaw.
Media Contact: Kelly Griffith, 612.492.7514, kgriffith@fredlaw.com.
Media Contact
Kelly Griffith
612.492.7514