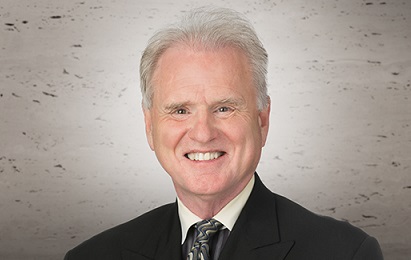 Attorney William S. Forsberg has joined Fredrikson & Byron in its Trusts & Estates Group.
"I'm pleased to join a well-respected firm and support clients with an advanced group of trusts and estates attorneys," said Forsberg.
Forsberg advises individuals and businesses on complex estate planning, taxation and corporate law. He has more than 35 years of legal and tax experience counseling clients with crafting effective and comprehensive succession plans. Forsberg has considerable experience with both business succession and charitable planning. He helps clients navigate multifaceted charitable tax planning in the context of business transactions. He guides clients in their estate and tax planning as they work with other professionals, including appraisers, accountants, investment specialists and other insurance advisors. Forsberg advises clients on asset protection, deferred payment of estate taxes and changes to the tax law and how those affect business succession plans.
Fredrikson & Byron is a leading Midwest law firm working collaboratively to help businesses achieve their goals regionally, nationally and globally. With a reputation as the firm "where law and business meet," our attorneys bring business acumen and entrepreneurial thinking to work with clients and operate as business advisors and strategic partners as well as legal counselors. The firm's 300+ attorneys are based in Minneapolis, with offices in Bismarck, Des Moines, Fargo, Mankato, St. Paul, Saltillo, Mexico, and Shanghai, China. Learn more at fredlaw.com, LinkedIn or @FredriksonLaw.
Media Contact
Kelly Griffith
612.492.7514