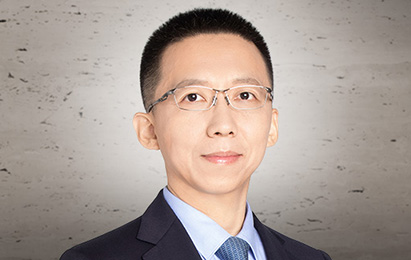 Attorney Jackson Guo has joined Fredrikson & Byron's Shanghai office as an officer in the Asia Practice, Mergers & Acquisitions and International Groups. Guo's practice focuses on foreign direct investment into China, cross-border mergers and acquisitions, and general corporate, commercial and regulatory matters.
"Jackson has extensive experience helping global companies navigate complex corporate and investment matters, as well as providing insight on intellectual property and employment issues in Asia. We are very pleased to welcome Jackson to our Shanghai office," said John Koneck, president of Fredrikson & Byron.
Guo counsels American and international companies on their business ventures in and out of China. He has significant experience handling mergers, acquisitions and due diligence investigations and has additionally advised companies on employment, intellectual property and commercial matters. Guo has a wide range of industry experience, including electronics, chemicals, auto parts, industrial components and consumables, building materials, talent recruitment and retailing.
Fredrikson & Byron is a 290-attorney law firm based in Minneapolis, with offices in Bismarck, Des Moines, Fargo, Mankato, St. Paul, Saltillo, Mexico, and Shanghai, China. Fredrikson & Byron has a reputation as the firm "where law and business meet." Our attorneys bring business acumen and entrepreneurial thinking to work with clients, and operate as business advisors and strategic partners, as well as legal counselors. More information about the firm is available at www.fredlaw.com. Follow us on LinkedIn and on Twitter @FredriksonLaw.
Media Contact: Kelly Griffith, 612.492.7514, kgriffith@fredlaw.com.
Media Contact
Kelly Griffith
612.492.7514