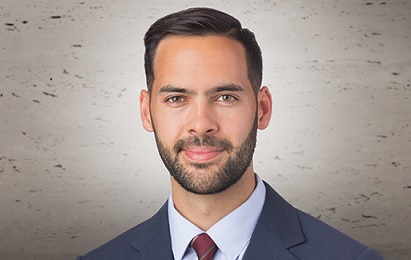 Attorney Luke P. de Leon has joined Fredrikson & Byron as an associate in the Intellectual Property Litigation and Litigation Groups.
As an intellectual property litigator, de Leon advises clients on a wide range of issues, including patent, copyright, and trademark disputes. Prior to joining Fredrikson, de Leon served as a law clerk for Justice Natalie E. Hudson of the Minnesota Supreme Court and as a judicial intern for the Honorable Stephani Humrickhouse of the U.S. Bankruptcy Court in the Eastern District of North Carolina. In those roles, de Leon refined his research and writing skills and experienced first-hand how judges make difficult decisions in close cases. He leverages his experience in the judiciary to the benefit of his clients as they seek to assert or defend their intellectual property rights in court.
Fredrikson & Byron is a leading Midwest law firm working collaboratively to help businesses achieve their goals regionally, nationally and globally. With a reputation as the firm "where law and business meet," our attorneys bring business acumen and entrepreneurial thinking to work with clients and operate as business advisors and strategic partners as well as legal counselors. The firm's 300+ attorneys are based in Minneapolis, with offices in Bismarck, Des Moines, Fargo, Mankato, St. Paul, Saltillo, Mexico, and Shanghai, China. Learn more at fredlaw.com, LinkedIn or @FredriksonLaw.
Related Services