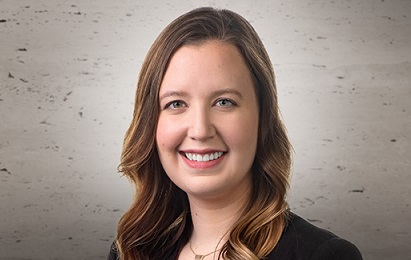 Attorney Laura A. Habein has joined Fredrikson & Byron in the Business & Tax Planning Group. Habein guides business owners in strategic planning initiatives to meet their long-term objectives.
Habein concentrates her practice on employee benefits working with employers regarding the design, ongoing administration, correction and termination of pension, 401(k), profit-sharing, and health and welfare benefit plans. She also advises clients on non-qualified deferred compensation arrangements (including Section 409A issues) and provides counsel on benefits and compensation issues relating to business transactions. Prior to joining Fredrikson, Habein served as an extern for Judge Jon E. DeGuilio in the Northern District of Indiana District Court. Habein is licensed to practice in Kentucky, her Minnesota license is pending.
Fredrikson & Byron is a leading Midwest law firm working collaboratively to help businesses achieve their goals regionally, nationally and globally. With a reputation as the firm "where law and business meet," our attorneys bring business acumen and entrepreneurial thinking to work with clients and operate as business advisors and strategic partners as well as legal counselors. The firm's 300+ attorneys are based in Minneapolis, with offices in Bismarck, Des Moines, Fargo, Mankato, St. Paul, Saltillo, Mexico, and Shanghai, China. Learn more at fredlaw.com, LinkedIn or @FredriksonLaw.
Media Contact
Kelly Griffith
612.492.7514