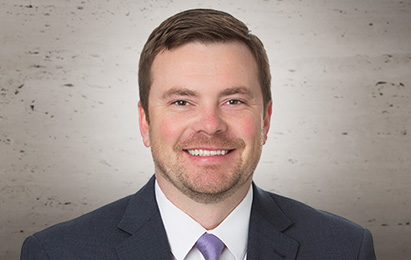 Attorney Benjamin C. Neitzel has joined Fredrikson & Byron as an associate in the firm's Mergers & Acquisitions and Corporate Governance Groups.
Neitzel is a dedicated business attorney who assists clients with a range of mergers and acquisitions – both domestic and cross-border transactions. He skillfully negotiates key deal documents, executes closings and assists with all aspects of the transaction process. Neitzel also helps clients navigate corporate matters throughout a private business's life cycle, including corporate governance, commercial transactions, joint ventures, business planning and financing.
Prior to joining Fredrikson, Neitzel practiced corporate law in Des Moines, Iowa. He is licensed to practice in Iowa; Minnesota license is pending.
Fredrikson & Byron is a 275-attorney law firm based in Minneapolis, with offices in Bismarck, Des Moines, Fargo, Mankato, St. Paul, Saltillo, Mexico, and Shanghai, China. Fredrikson & Byron has a reputation as the firm "where law and business meet". Our attorneys bring business acumen and entrepreneurial thinking to work with clients, and operate as business advisors and strategic partners, as well as legal counselors. More information about the firm is available at www.fredlaw.com. Follow us on LinkedIn and on Twitter @FredriksonLaw.
Media Contact: Kelly Griffith, 612.492.7514, kgriffith@fredlaw.com.
Media Contact
Kelly Griffith
612.492.7514