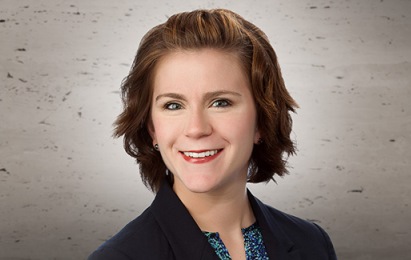 Attorney Kendra D. Hanson Simmons has joined Fredrikson & Byron as an associate in the Employment & Labor and Employment & Labor Litigation Groups.
Hanson represents employers at all stages of litigation and advises them outside of formal legal proceedings. Hanson's practice focuses on employment law and litigation, and her general business litigation background allows her to serve the legal needs of various business clients. In addition to advising employers on policies and employment decisions, she represents clients in state and federal court and in other administrative proceedings.
Fredrikson & Byron is a 275-attorney law firm based in Minneapolis, with offices in Bismarck, Des Moines, Fargo, St. Paul, Monterrey, Mexico, and Shanghai, China. Fredrikson & Byron has a reputation as the firm "where law and business meet". Our attorneys bring business acumen and entrepreneurial thinking to work with clients, and operate as business advisors and strategic partners, as well as legal counselors. More information about the firm is available at www.fredlaw.com. Follow us on LinkedIn and on Twitter @FredriksonLaw.
Media Contact: Kelly Griffith, Marketing Communications Manager, 612.492.7514, kgriffith@fredlaw.com
Media Contact
Kelly Griffith
612.492.7514