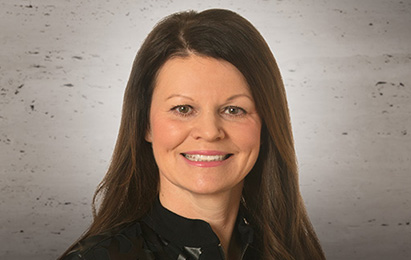 Attorney Beverley L. Adams has joined Fredrikson & Byron's Employment & Labor, Litigation and Health Law Groups as of counsel. Adams represents employers and executives in the full range of employment-related matters and litigates in federal and state trial courts in North Dakota and Minnesota.
Through her private practice and in-house experience, Adams thoroughly understands the legal demands and challenges facing employers. She regularly provides guidance on items such as employment investigations, disciplinary matters, employment contracts and union labor negotiations.
Additionally, she brings a depth of health care law experience. Adams advises health care providers, clinics, hospitals, long-term care facilities and other health care organizations on patient care/HIPAA, physician employment contracts and compensation, medical staff bylaws and malpractice litigation management.
Prior to joining Fredrikson, Adams was the Senior Issues Management Advisor and served as General Counsel at Sanford Health, the nation's largest rural nonprofit health care system. In this role, she served as the leadership team's legal advisor on employment issues and as the organization's public policy advisor for North Dakota and Minnesota.
Fredrikson & Byron is a 275-attorney law firm based in Minneapolis, with offices in Bismarck, Des Moines, Fargo, St. Paul, Saltillo, Mexico, and Shanghai, China. Fredrikson & Byron has a reputation as the firm "where law and business meet". Our attorneys bring business acumen and entrepreneurial thinking to work with clients, and operate as business advisors and strategic partners, as well as legal counselors. More information about the firm is available at www.fredlaw.com. Follow us on LinkedIn and on Twitter @FredriksonLaw.
Media Contact: Kelly Griffith, 612.492.7514, kgriffith@fredlaw.com.
Media Contact
Kelly Griffith
612.492.7514