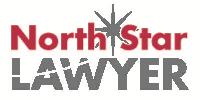 The Minnesota State Bar Association (MSBA) recognized 72 current Fredrikson & Byron attorneys as North Star Lawyers. North Star Lawyers are MSBA members that have provided 50 hours or more of pro bono service to low-income individuals or organizations that serve economically disadvantaged individuals during the 2015 calendar year. In 2015, over 980 MSBA members made the commitment to serve people with limited means and delivered more than 113,000 hours of service valued at over $22,600,000.
The MSBA recognized the following Fredrikson & Byron attorneys as North Star Lawyers:
Pamela Abbate-Dattilo
Jessica D.H. Allen
Chad A. Ambroday
Larry J. Berg
Evan C. Berquist
Timothy W. Billion
Robert C. Boisvert
Jeemin Chung
Aleida Ortega Conners
David D. Coyle
Nikola L. Datzov
Jessica L. Edwards
Kent G. Harbison
Andrew F. Johnson
Steven Z. Kaplan
Ted C. Koshiol
Kimberly A. Lowe
John W. Lundquist
Jody L. McGinley
Sarah M. Olson
Karla L. Reyerson
Kevin C. Riach
Gauri S. Samant
John A. Satorius
Joseph J. Schauer
Levi J. Smith
Matthew L. Stortz
Emily A. Unger
Samuel S. Young
Fredrikson & Byron is a 275-attorney law firm based in Minneapolis, with offices in Bismarck, Des Moines, Fargo, St. Paul, Monterrey, Mexico, and Shanghai, China. Fredrikson & Byron has a reputation as the firm "where law and business meet". Our attorneys bring business acumen and entrepreneurial thinking to work with clients, and operate as business advisors and strategic partners, as well as legal counselors. More information about the firm is available at www.fredlaw.com. Follow us on LinkedIn and on Twitter @FredriksonLaw.
Media Contact: Kelly Griffith, Marketing Communications Manager, 612.492.7514, kgriffith@fredlaw.com
Media Contact
Kelly Griffith
612-492-7514