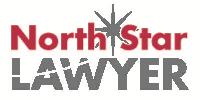 The Minnesota State Bar Association (MSBA) recognized 59 Fredrikson & Byron attorneys as North Star Lawyers. North Star Lawyers are MSBA members who have provided 50 hours or more of pro bono service to low-income individuals or organizations that serve economically disadvantaged individuals during the 2017 calendar year. In 2017, over 928 MSBA members made the commitment to serve people with limited means and provided over 106,400 total hours of pro bono service with an estimated value of $21,300,000 in free legal advice.
The MSBA recognized the following Fredrikson & Byron attorneys as 2017 North Star Lawyers:
Elizabeth L. Alvine
Jonathan P. Baker
Gail F. Brandt
Ashley D. Brosius
Aleida Ortega Conners
Dulce J. Foster
Michael Ginzburg
Steven Z. Kaplan
Robert K. Ranum
Kevin C. Riach
Matthew L. Stortz
Emily A. Unger
Marie E. Williams
John F. Wurm
The MSBA is committed to closing the justice gap for low-income Minnesotans by connecting members with opportunities to serve legal services clients. Through presentations, trainings, recognition and articles, the MSBA promotes the value and importance of pro bono work, as expressed in Rule 6.1 of the Rules of Professional Conduct. The MSBA also supports ProJusticeMN, a collaboration with the Legal Services State Support Center and Pro Bono Net designed to provide a central online resource for pro bono lawyers. A complete list of 2017 North Star Lawyers is available here.
Fredrikson & Byron is a 275-attorney law firm based in Minneapolis, with offices in Bismarck, Des Moines, Fargo, St. Paul, Saltillo, Mexico, and Shanghai, China. Fredrikson & Byron has a reputation as the firm "where law and business meet". Our attorneys bring business acumen and entrepreneurial thinking to work with clients, and operate as business advisors and strategic partners, as well as legal counselors. More information about the firm is available at www.fredlaw.com. Follow us on LinkedIn and on Twitter @FredriksonLaw.
Media Contact: Kelly Griffith, Marketing Communications Manager, 612.492.7514, kgriffith@fredlaw.com
Media Contact
Kelly Griffith
612-492-7514